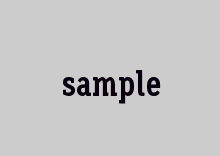 ACCENDIUM
ACCENDIUM is an international advising and financial services group, specialised in company structuring, investment planning, international optimisation.
Our aim is to manage financial and administrative operations of (groups of) companies in case of cross border investments. Optimisation of the tax position plays a non-major role in this. Furthermore we provide private wealth services to individuals. Our means are real customer orientation through transparency, availability and dedication.
Accendium currently has its head office in the World Trade Center in Amsterdam, the Netherlands, with 2 other offices in the Netherlands. Accendium is currently privately owned, in our opinion a must in order to act responsible towards our clients.
From our offices we provide high end administrative and financial services for international operating companies and/or families.  Our head office is based in Amsterdam from where we expanded to other major financial jurisdictions.
WHY CHOOSE US
High end services
Highly educated staff
Country desks
Multilingual team speaking 12 languages
High end and secure systems
Short response times